JOIN TODAY !
The Dunn PAL Grapplers Wrestling Club is HERE !!!!!
Wrestling 2021 Practices are Monday, Tuesday and Thursday.
Practices are at our gym location currently – 610 East Johnson St. Dunn, NC.
6:00 – 8:00 PM
WILDCATS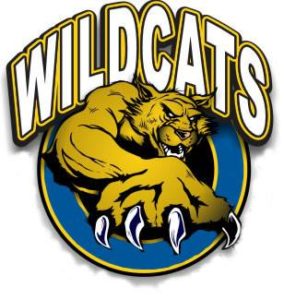 History of Wrestling
Wrestling has been popular throughout recorded history. Origins of the sport can be traced back 15,000 years to cave drawings in France. Early Egyptian and Babylonian reliefs depict wrestlers using most of the holds known to the present-day sport. In ancient Greece, wrestling occupied a prominent place in legend and literature; wrestling competition, brutal in many aspects, was the supreme contest of the Olympic Games. The ancient Romans borrowed heavily from Greek wrestling, but eliminated much of its brutality. During the Middle Ages wrestling remained popular and enjoyed the patronage of many royal houses, including those of France, Japan, and England.
Early American settlers brought a strong wrestling tradition with them from England. The colonists also found wrestling quite popular among the Native Americans. Amateur wrestling flourished throughout the early years of the nation, and served as a popular activity at country fairs, holiday celebrations, and in military exercises. Of the early American styles, only the catch-as-catch-can style survives, and it has evolved into the modern form of collegiate wrestling.
The first organized national wrestling tournament was held in New York City in 1888, while the first wrestling competition in the modern Olympic Games was held in 1904 in Saint Louis, Missouri. FILA was founded in 1912 in Antwerp, Belgium. The first NCAA Wrestling Championships were also held in 1912 in Ames, Iowa. USA Wrestling became the national governing body of amateur wrestling in 1983, and conducts competitions for all age levels.
It is not the wild, or "off the top rope", stuff you might have seen on television.
Dunn PAL is chartered through NUWAY Wrestling to provide opportunities for youth and adults alike to gain an understanding and appreciation for Folkstyle (scholastic and collegiate) which is the style practiced at high schools and colleges across the country.
Practices are in the PAL Wrestling Location
610 East Johnson St. Dunn, NC -also-
1501 S. Clinton Ave. Dunn, NC
6:00 PM until 8:00 PM
Sign-up anytime
NOW opening up to Ages 6-18
Wrestling Weight / Age Divisions 
If you have any questions call the PAL Office 910-892-1873
-or- contact Coach Nick Parrilla at 910-890-6876