Education Programs
The goal of the PAL After-school Tutoring/Enrichment Program is to make a positive difference in the academic learning success to include Remote Learning from your school, the arts, STEM, recreational and social development of youth in grades K-12th. Classroom breakdowns: Grades K-3rd, 4-5th, 6-8th and 9-12th. It was created with best practice research on education & life applicable skills programming using a framework of principles considered critical to a successful program. These principles include emphasizing learning as the central mission of the program; use of professional staff; small group instruction with high staff to child 1:12 ratio; providing a safe, secure, adult supervised environment; emphasizing parental involvement; strong collaboration with local schools and the community.
Dunn PAL After-school Program has Enrichment Instructors on a regular basis to assist its members in performing well in the classroom. Dunn PAL focus is striving for better education and partnerships with the local schools to enhance the lives of our area youth while keeping our mission of Filling Playgrounds, Not Prison's in the fore front. Dunn PAL is always seeking more volunteers to help educate youth in the Harnett County area.
Dunn PAL starts Monday, August 29, 2022 After-school Tutoring and Educational Enrichment Classes to youth times 2:30-6:00 PM Monday – Friday.
After-school Program starts August 29, 2022
Here is the 2022-2023 Fee Schedule
After-school Only Monday-Friday 3pm-6pm
$15 Per student per week Monday through Friday Grades K-3rd.
No Discount rate and cannot be combined with any other Option Above.
Fees/Payments
*ALL weekly payments for the following week are due the Thursday prior to the start of the next week. All monthly payments must be made in advance 3 working days before the next week starts. All payments must be made in advance prior to the student(s) attending. Fees are weekly rate ONLY, there are no partial week payments. You will be paying for your child seat to be available for the week.
SPACE IS LIMITED So hurry Now
Financial Assistance/discount is available in the PAL Office. Head of Household will be required to complete a Scholarship Application.
JCPC Program Youth
*FREE for Grades 4-12th under the JCPC Grant for After-school. 
All other programs
*Mentoring Program and Athletic Programs are not included in this pricing.
Transportation
We provide transportation from the School to PAL from the Dunn Schools and Triton. **NOW Effective August 29, 2022 we are offering Transportation from Coats-Erwin Middle School for students to participate in the Afterschool and College & Career Readiness Programs!!
We provide transportation home to students in the After-school Program who live in the City Limits of Dunn only.
How To Apply
Apply now by filling out our NEW online application which includes digital signatures, completing it to include signing all sections. You can still pickup a paper application and complete in the PAL Office at 1501 S. Clinton Ave. Dunn, NC. Questions call the office at 910-892-1873.
All grades and classes are NOW located at our NEW Facility located at 1501 S. Clinton Ave. Dunn, NC 28334.
All Donations welcome and help keep this cost low.
Do you want to donate to help keep weekly prices affordable for families?
More information at the PAL Office 1501 S. Clinton Ave. Dunn, NC or Call 910-892-1873.
If you are interested in volunteering you can fill out a volunteer application on-line CLICK HERE , at Dunn PAL or call 910-892-1873.
_____________________________________________________________
______________________________________________________________________________
PAYMENTS for 2022 $15 a week Grades K-3rd Only for Monday-Friday
We take cash, money orders and/or credit cards.
Parents Can Pay online here and payments must be received by Thursday of the prior week of your child's attendance.
NOW you can register/PAY ONLINE!
PAY Online for After-school Program HERE
PAL After-school Parent Manual
The Wallace Foundation on After-school Time 2016-2017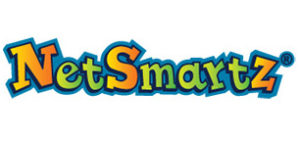 Dunn PAL's Online Education & Enrichment
Online Regular Day/After-school Program Schedule
Dunn PAL Graduated Class of 2018
Dunn PAL is partnered with Harnett County Schools
Harnett County Early College
This is offered to all high school students in Harnett County. Students can take high school and college credits at the time and upon graduation from high school could also have a 2 year degree from Central Carolina Community College!
Sign-Up today!
Sign up in the PAL Education Building
PAL College & Career Readiness Program
We Offer assistance with
SAT/ACT Preparation
College Admission Applications
College Financial Aid Classes
FASFA Applications
College Tours and more
NCAA Clearinghouse
Job Link Career
Job Corp Placement
Military Placement and ASVAB Study
Entrepreneurship Opportunities
School-to-Work initiative (Business Partnership)
You will need to bring your Parents 2018 W-2 Tax Forms and their Drivers License Number Workshop and registration will last about 2 hours.
Quick Links for College/Job Prep:
On-Line College Prep SAT CLICK HERE to Enter
On-Line College Prep ACT CLICK HERE to Enter
College Foundation CLICK HERE to Enter
Federal Student Aid FASFA CLICK HERE to Enter
NCAA Clearinghouse On-Line CLICK HERE to Enter
Job Corps On-Line CLICK HERE to Ente
Military On-Line CLICK HERE to Enter