VOMO Volunteer Software to Start October 22, 2019
Dunn PAL would like to Introduce everyone interested in volunteering at PAL our NEW Volunteer Software which you can sign up to volunteer from a computer or smartphone app very easily!! We will be putting all our volunteer opportunities on this software called VOMO!
CLICK HERE to Signup Up and start volunteering!!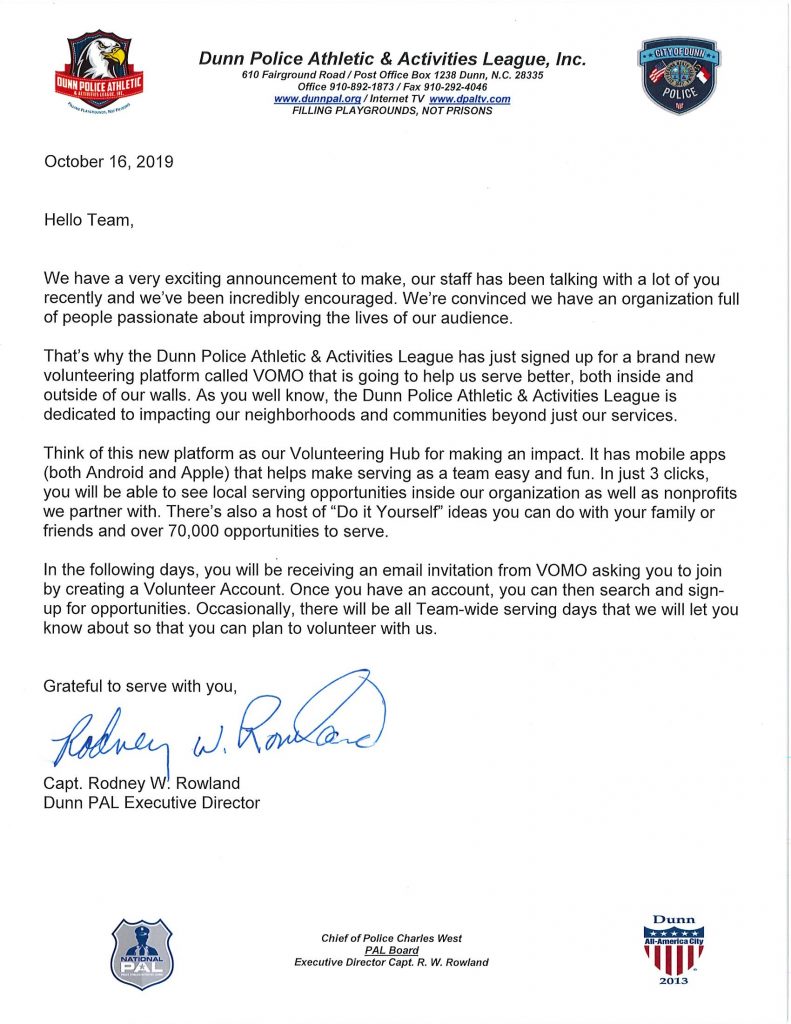 Once you signup on VOMO from our website you will receive an activation email. Once approved you can start signing up for volunteer opportunities!! Our site is NOW LIVE and you can CLICK HERE to get started!