Dunn PAL Recreation Basketball Season
Dunn Police Athletic & Activities League, Inc. is celebrating 27 Years in 2022!!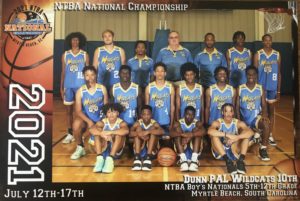 Dunn Police Athletic & Activities League is bringing back 17U Boys Basketball Season!!
We are putting together Two (2) Youth ages 17 and Under Boys Basketball Teams to play other recreation programs in the area.
We are seeking those youth currently not playing at High School or 8th grade Middle School or at the local recreation center to play. We will be traveling to other recreation centers and host a couple games here at our gym 610 East Johnson St. Dunn, NC.
Coaches will be police officers and others in the community and practices will be at our gym Dunn PAL Fitness Center 610 East Johnson St. Dunn, NC.
Rules schedules etc. will be located on our website www.dpalfitnesscenter.org
OFFICIAL YOUTH BASKETBALL REGISTRATION HERE – CLICK HERE 
OFFICIAL DUNN PAL Youth Participation Registration form CLICK HERE
Both forms above must be completed and submitted. If you already did a PAL Application for this school year you may only do the Basketball Registration form. If you have not updated your PAL Application since September 2022 you will need to update it and submit.